You can browse RemoteHub.com in a logged our experience, but you'll need to create an account to fill your profile, apply for jobs, offer your services, publish portfolio, and perform other actions on the platform.
Creating a RemoteHub account is free and takes just a few simple steps:
1. Click the Sign Up button in the header.
Desktop:

Tablet:

Mobile (drawer menu):

2. Sign up either directly with your email or via one of your other accounts: Facebook, Google, LinkedIn, or Apple (last option is available for iOS app).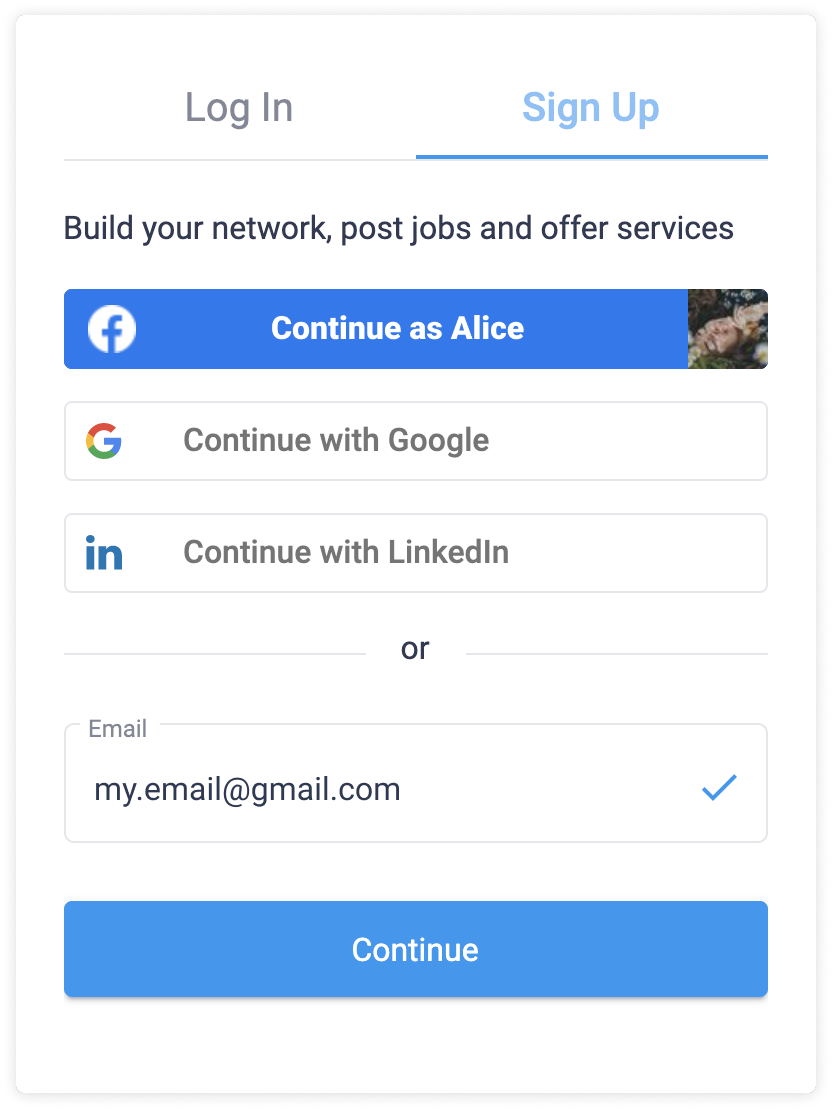 3. On the last sign up screen, indicate your first and last name, your email address, and create a password.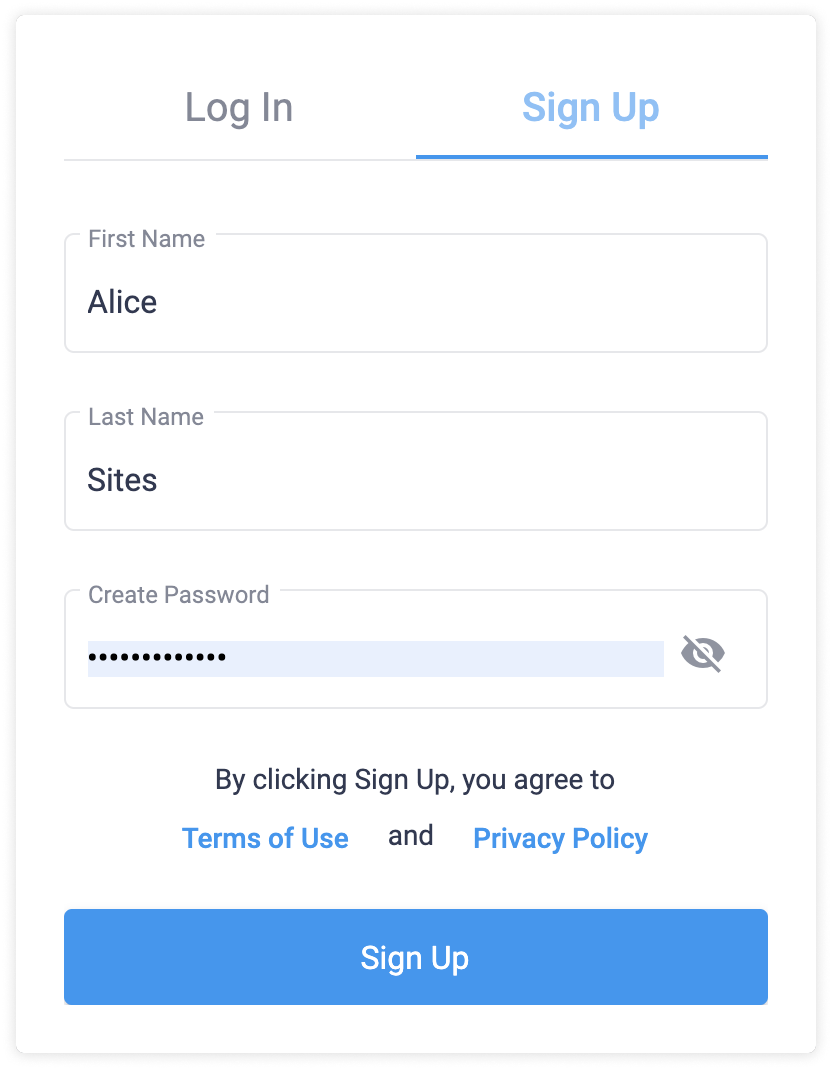 4. If you signed up via Facebook, Google or LinkedIn, your profile photo from the connected account will be automatically imported to your RemoteHub profile. You will be able to change it at any time later.