After you have created a usability test on RemoteHub, you can invite "your own testers" to take the test using the RemoteHub video recorder absolutely for free.
To invite your own testers:
1. Go to your Usability Testing Dashboard
You can also locate this link in your avatar dropdown in the header (on desktop) or in a drawer menu (on mobile).
2. From the list of your tests, select the one where you want to invite testers and click the Invite Your Testers button.
3. In the popup which appears after that, you can either copy and send the invite link to your testers, or search people from your RemoteHub connections and send them invitations via RemoteHub.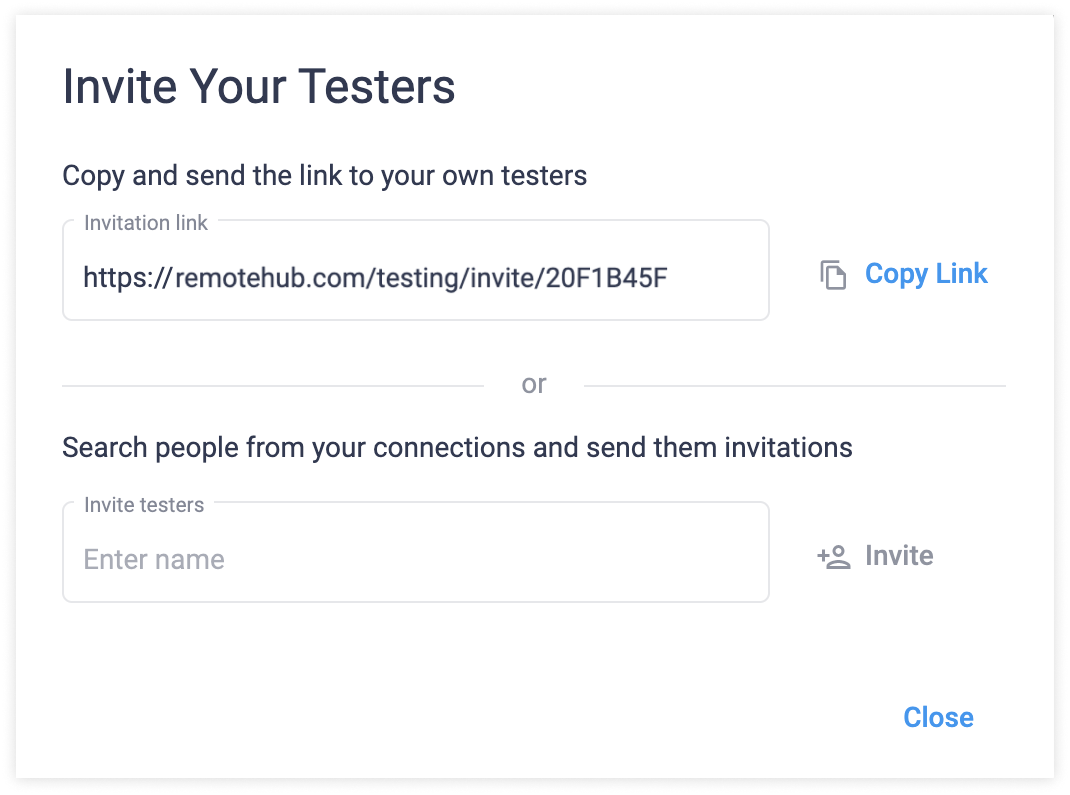 Please note: it is recommended to invite at least 5 testers to collect detailed feedback about your idea or product.