Creating a usability test on RemoteHub is not only absolutely free, but is also very easy.
1. Go to the section Test Ideas in the avatar dropdown in the header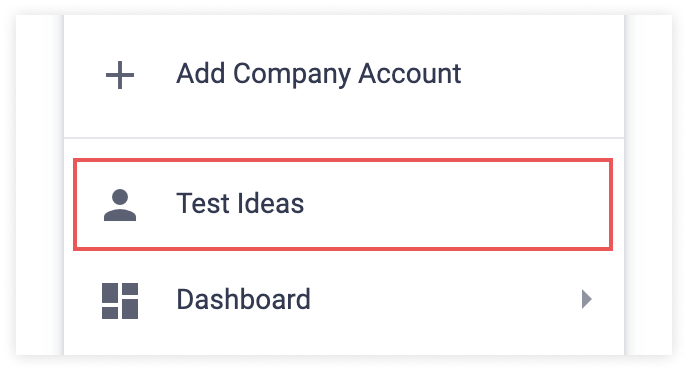 2. Choose the option Post a Usability Test.
2. Currently, you can only run usability tests on RemoteHub if you invite your own testers for these tests, so just click the Continue button.
3. Now you have arrived at the Post a Usability Test page where you can provide information about the tasks you want a tester to perform. On this page you can:
Enter the Title for your test.
Enter the Text Scenario, which is a brief overview of your test.
Choose the Time Limit for your test: 15 min or 30 min.
Enter the URL for your Test Asset, i.e. for the pages which you want a tester to review.
Finally, describe the goals you want a tester to achieve in a series of Tasks.
Please note: you'll need at least two tasks in your test.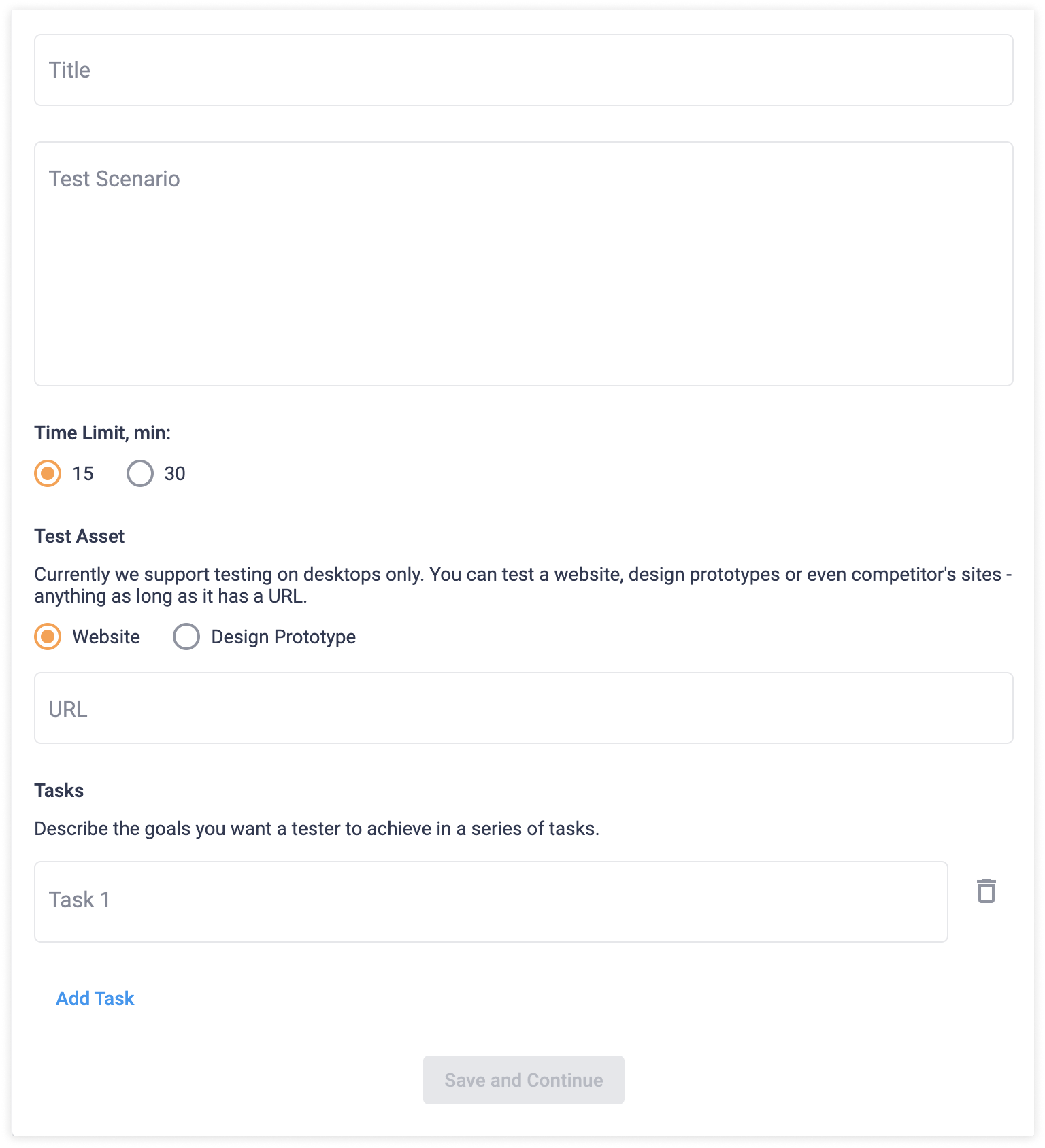 4. Click Save and Continue and your usability test is created!