If you're interested in a particular service on the RemoteHub RemoteHub Service Marketplace, you can invite the service owner to your job. It will send them a notification that they were invited to apply for a certain job on RemoteHub.
1. Find the service which matches your requirements on the RemoteHub Service Marketplace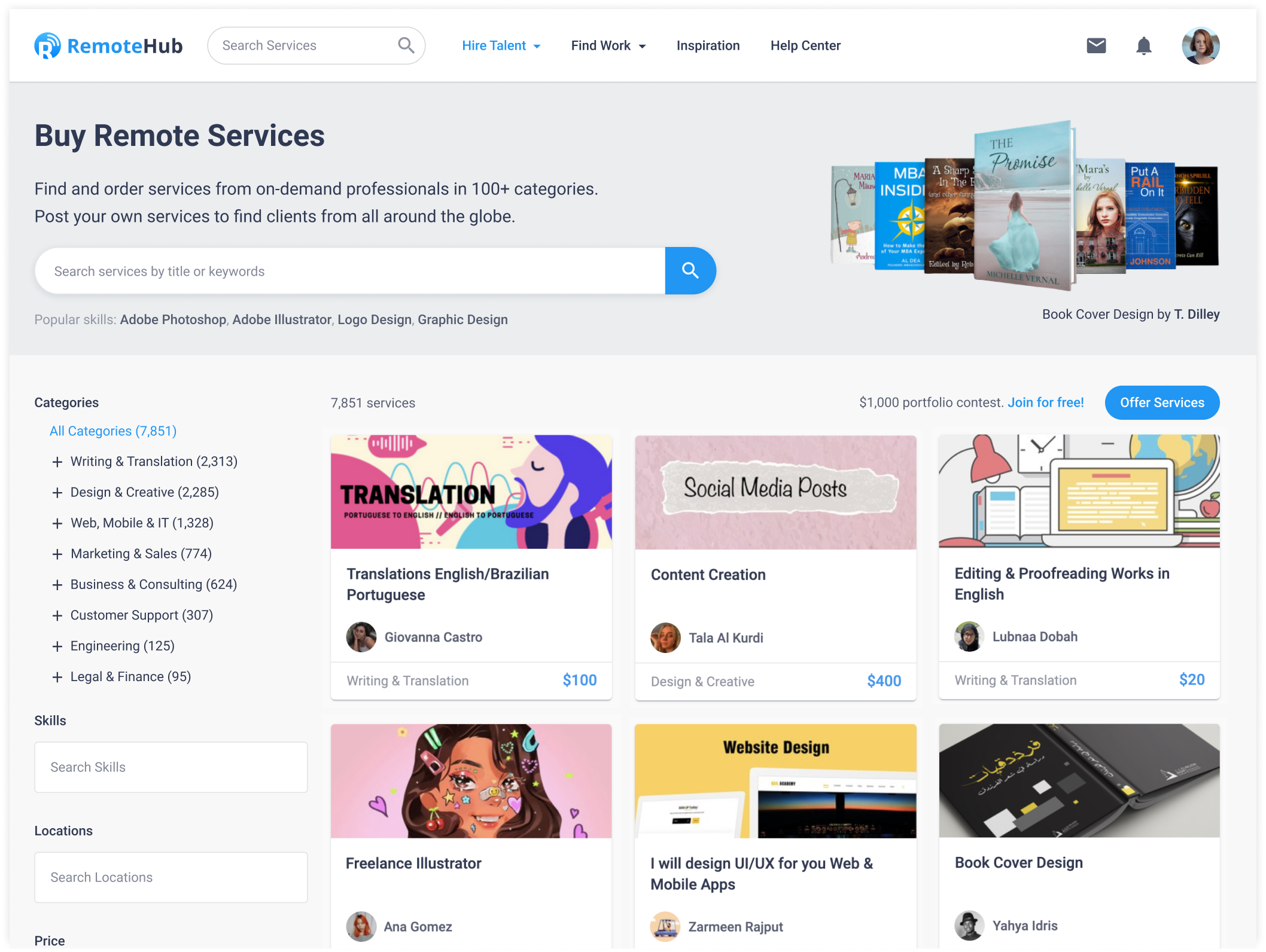 You can locate the Service Marketplace in the header dropdown Hire Talent → Browse Services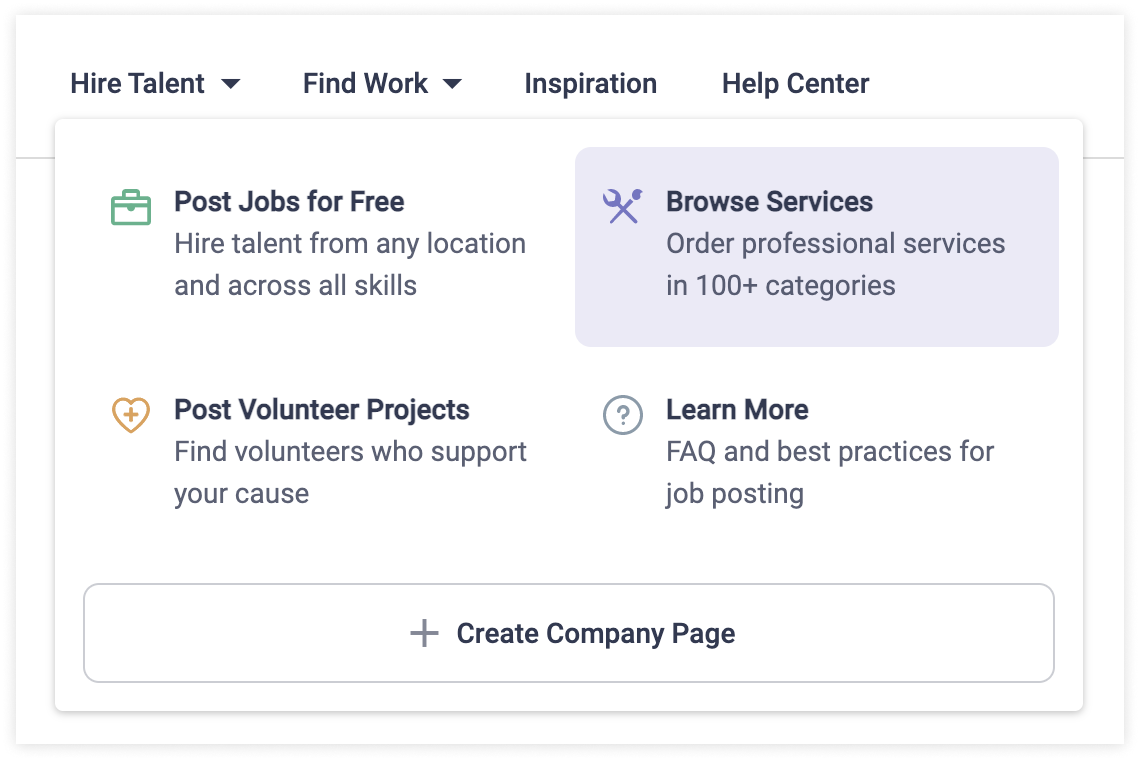 2. Go to the service page.
3. Click the Invite to Job button.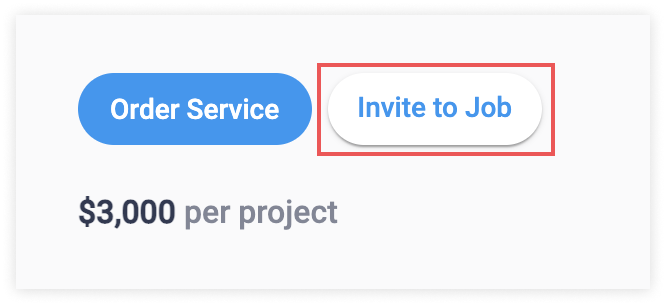 4. If you have already posted jobs on RemoteHub, you will be prompted to select one of them at this step.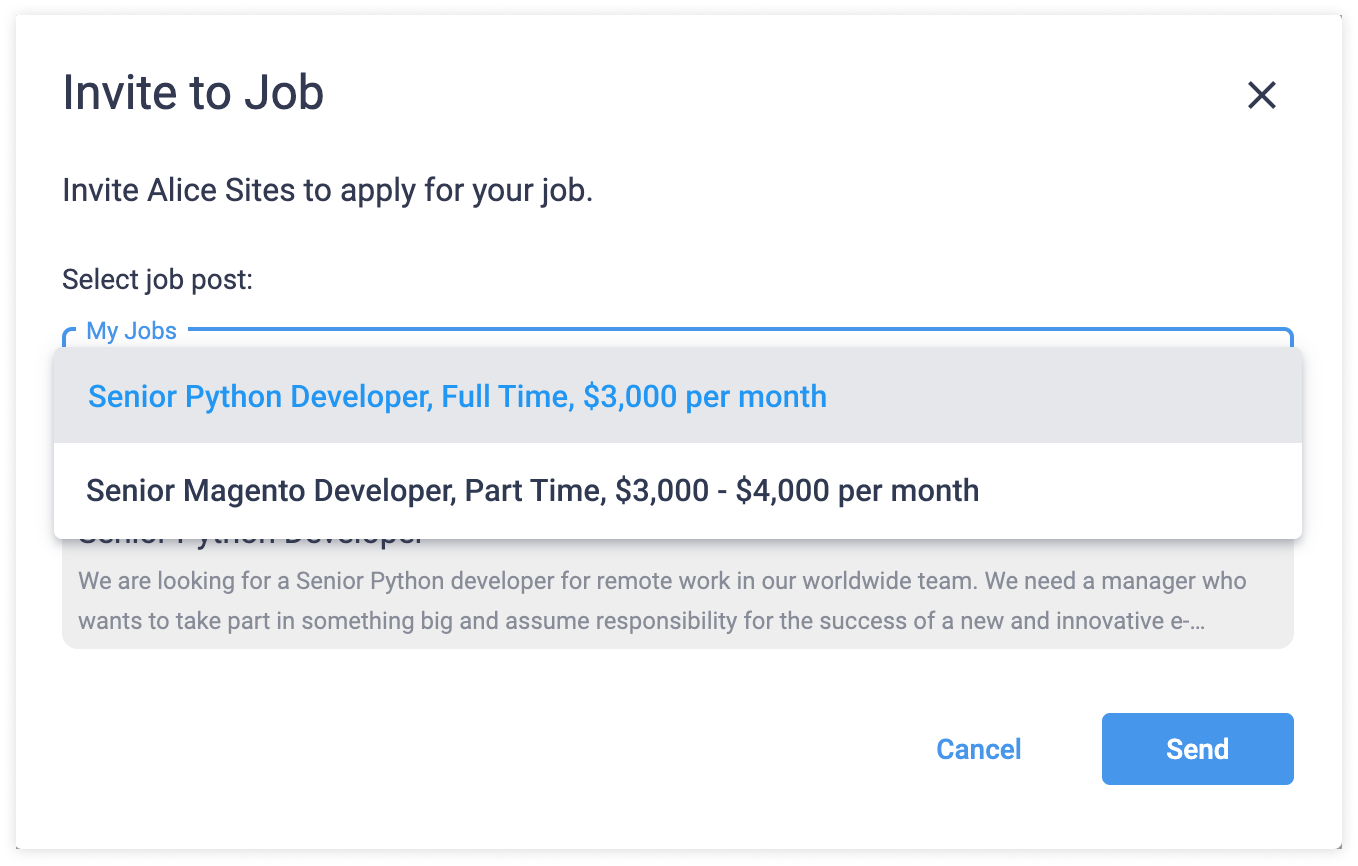 5. After you selected a certain job, click the Send button, and the service owner will receive a notification with the invitation to apply for this job.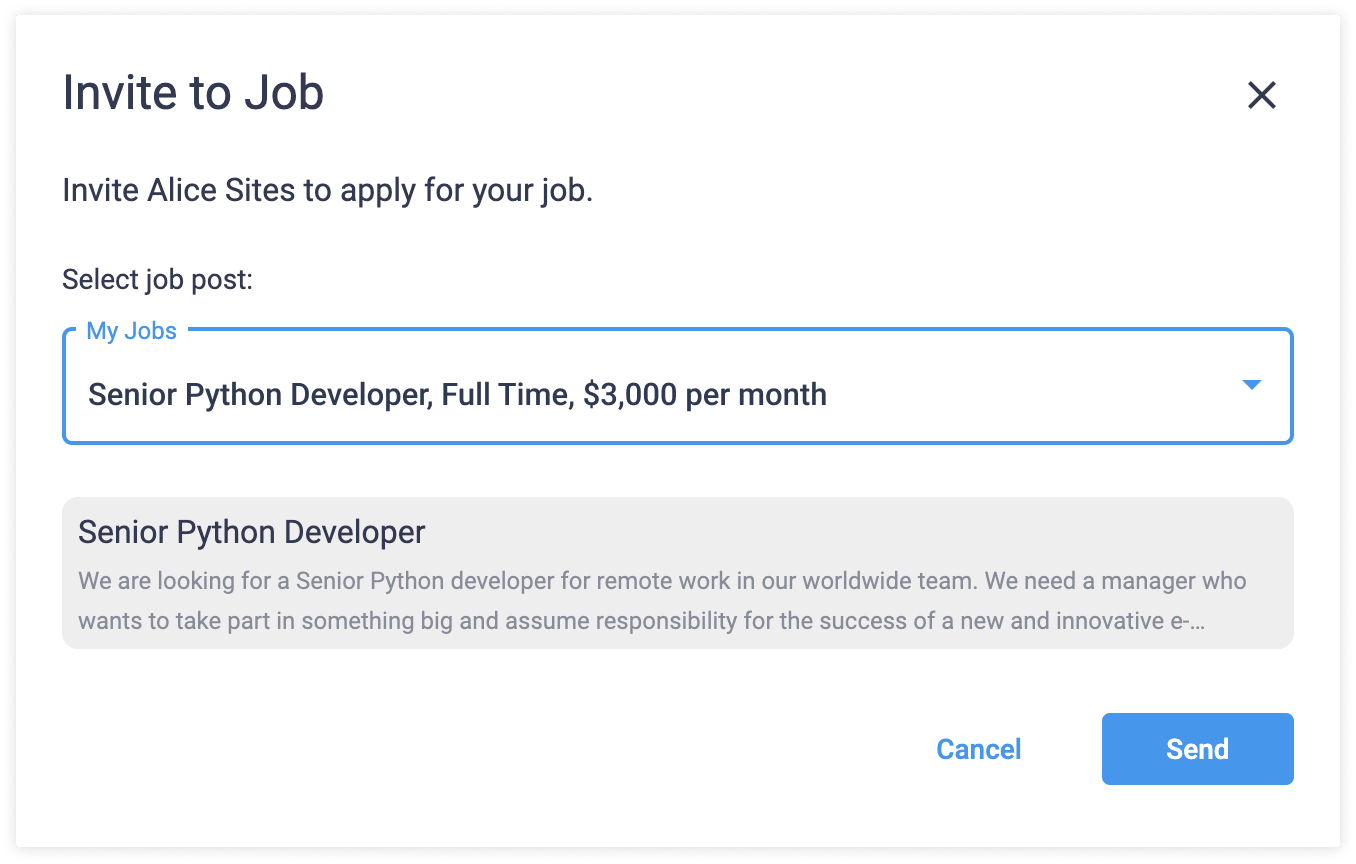 6. If you don't have jobs on RemoteHub yet, you would need to post at least one job to invite the service owner to apply for your job.