At RemoteHub, we work hard to build your home for work and professional networking, and never want to see you or your companies depart. If you have stumbled upon a frustrating issue, please give our support team a chance to resolve it.
If you still want to remove one of your company pages, please follow these steps.
1. Log in to RemoteHub from your personal account.
2. Go to Settings - Companies to see the list of all your companies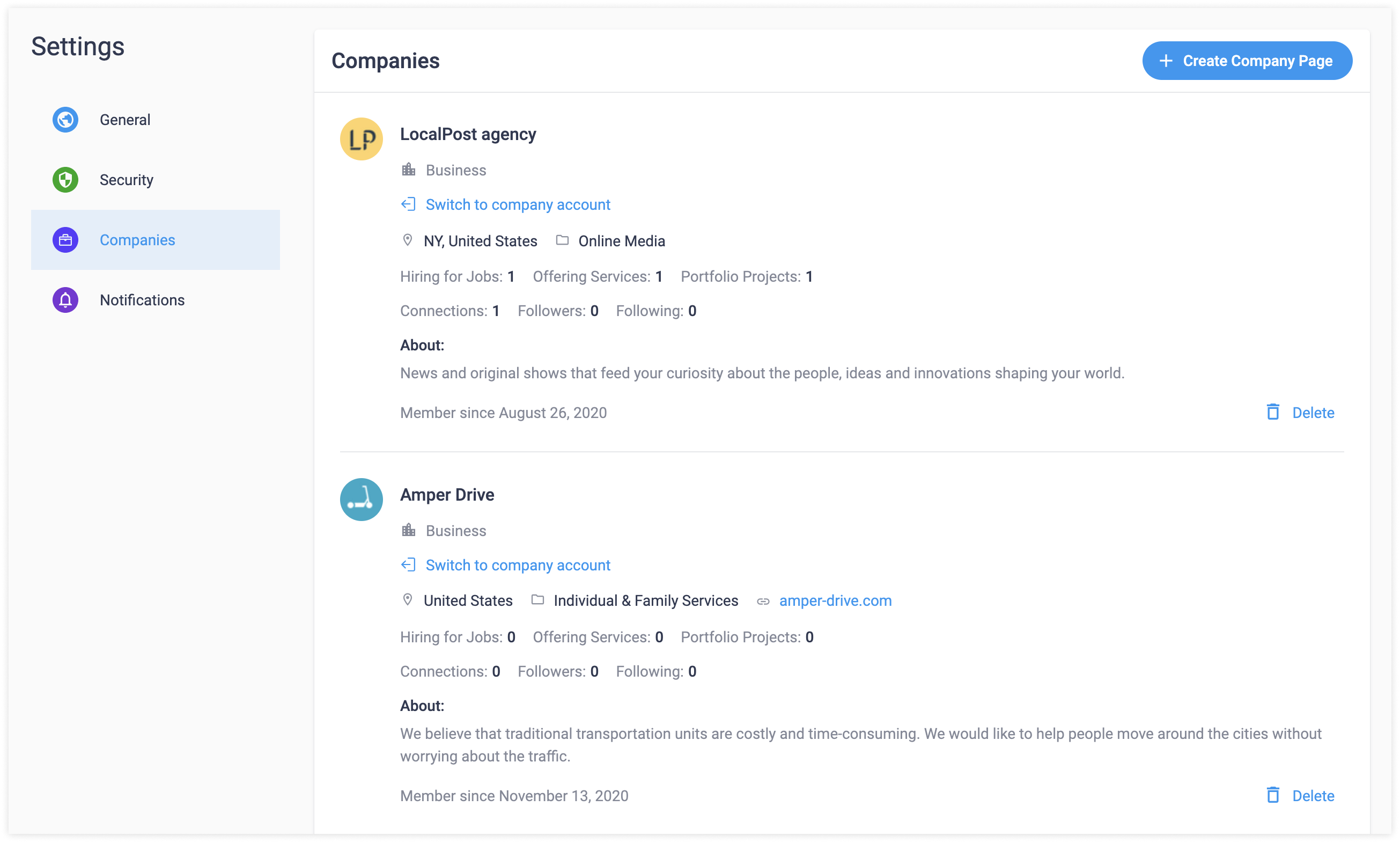 2. Click the Delete button next to the company page which you want to delete.
3. On the next page, please share with us your reasons to delete this company page.
4. Enter your current password to confirm, and click the Confirm Deletion button.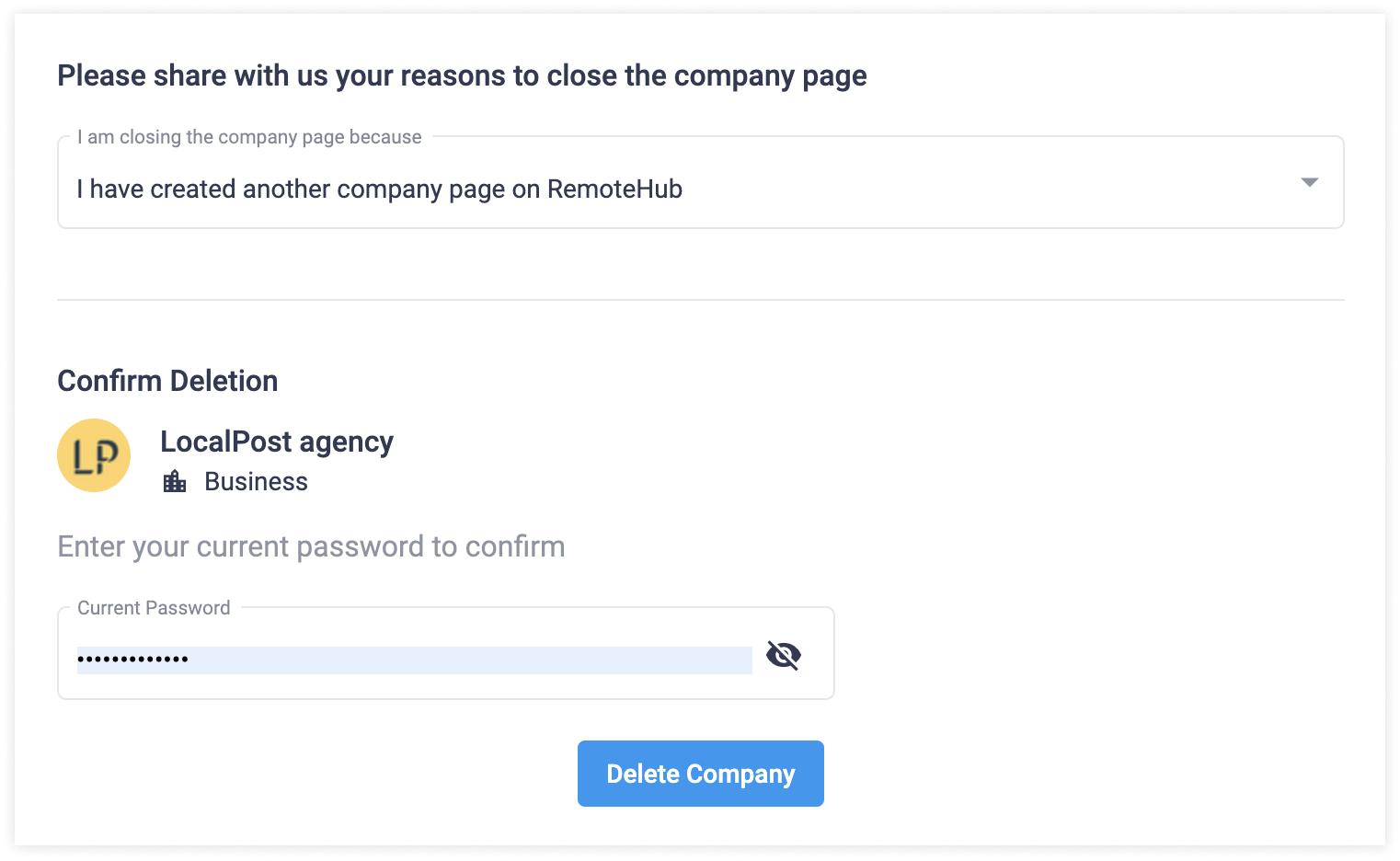 What happens when you delete your company page at RemoteHub?
Your company name will not be available for new company pages to take.
You are able to create another company page any time you want.
What will be deleted?
Your portfolio projects, jobs, services, volunteer projects and tests, related to your company account.
Your company card from Profile/Contacts in other user profiles.
Applications to other jobs and volunteer projects.
What will remain?
Notifications and messages with your name received by other users.
Orders, Contracts, Assignments – as client or provider.
What will happen with your orders, contracts and assignments?
If you have pending orders as a provider, they will be automatically Rejected.
If you have active volunteer assignments as a nonprofit or volunteer, they will be marked as Completed (Ended by you).
The other party will still be able to see your orders, contracts, and assignments on the respective detailed pages.
Please note that you cannot delete your company page if you have pending orders for this company as a client, or ongoing contracts either as a client or provider. Please first cancel your orders and end your contracts.